Top-Rated Roofing Company in Cullman and Surrounding Areas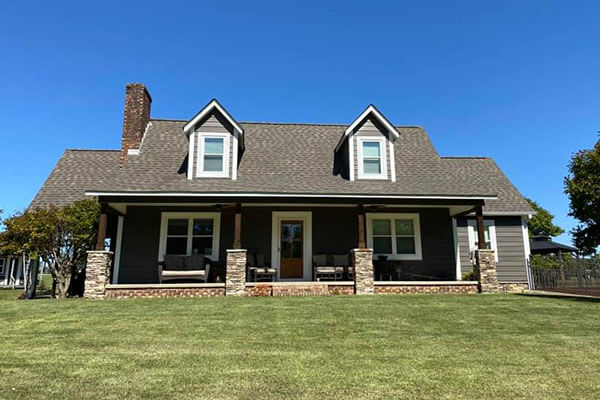 Here at Top Choice Roofing our roofing professionals have an extensive background in roofing installations with experience in the roofing construction and roof repair to suite all your project needs. We are committed to providing you the information you need to make an informed choice when selecting a roofing contractor. From your initial contact, we will guide you through the entire process from setting up the initial roof inspection, asking you about your desires or specifications, working within your budget and plans, educating you about your options, to ultimately installing a roof and providing service that will exceed your expectations! If you are looking for a roofing specialist you can trust, then look no further because we pride ourselves in our excellent customer service and quality work. We go the extra mile to assist our clients throughout the entire roofing process regardless of the size of the job.

Best Value
Quality workmanship, superior roofing knowledge and low prices to provide you with best roofing services, unmatched by competitors.

Saving Time
We have the roofing experience, personnel and resources to make any roofing project run smoothly and YOUR roof is done on time.

Within Budget
Roofing projects with us involves carefully planned steps, centered around YOUR budget with timely communication.
We are determined to maintain a company that is known for outstanding workmanship, professionalism, and customer service, but we are also determined to be known for our unwavering effort to maintain high moral practices. We are roofing experts who have the integrity, knowledge, and experience to complete your project and exceed your expectations.
Call Top Choice Roofing, LLC at (205) 548-0902